The sheer tip of a fingernail leads police to a killer
:
Delores Futrell
, 65, of Jacksoville Florida was found brutally slain earlier this month at her home and police say her killer, 19-year-old Randall Trey Deviney was her neighbor.
In fact, people would often see Deviney over at her home because Futrell had befriended Deviney overtime and had even cooked him meals in the past.
Why? Because investigators say Deviney's life is a troubled one and dates as far back as 2004. Over the years he has been arrested for various crimes including assault, robbery, grand theft and sexual battery among others.
Still while most people would shun such a person, Delores Futrell did not. Over time, she even counseled Deviney about his troubled childhood and had tried her best to help him build a brighter future for himself.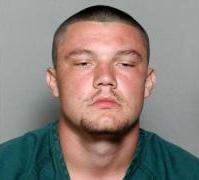 Unfortunately, the counseling sessions that took place on August 5th between Futrell and Deviney were a little too much for him. Investigators say he snapped while discussing his childhood and attacked her. Screams of terror could be heard by neighbors as Deviney brutally slit her throat.

Police later apprehended him where he subsequently confessed to the crime when detectives showed him the overwhelming evidence they had on him. In fact, Deviney's DNA matched those on the fingernail's of Delores Futrell.

Note please, although Randall's above MySpace profile states that he was currently residing in the state of Arkansas, it is in fact the same man.

A guestbook where people can pay respects to this wonderful woman can be found here.