Girls were 12 and 13
:
Police in the state of Michigan have arrested a Traverse City man on charges that he solicited sex online from two young girls.
According to court records, 25-year-old Steven Robert Bush contacted one of the girls who was only 12, through her MySpace. He then went into "great detail" telling her how he was going to engage in sex with her.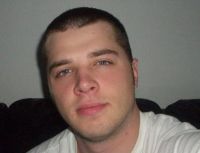 He then allegedly solicited another girl, 13. Detectives say he sent sexually explicit images to her through his e-mail.

Bush has been charged two counts of accosting children for immoral purposes and one count of using a computer to commit a crime.