Suspect picked up 14-year-old, brought her to his place and state
:
Police have arrested a 30-year-old man on charges that he picked up a 14-year-girl that he had met on MySpace and brought her back to his home state of Montana. The girl was from South Dakota.
According to investigators Samuel Casey, of Forsyth, was arrested after the girl's mother called police and told them that her missing daughter maybe with someone that she had met through MySpace.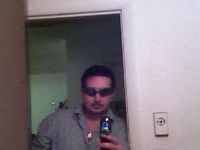 The mother told detectives that her daughter had left sometime on Friday, after she believed she was going to be staying with some friends of hers. Concerned, she contacted the friends who told her that she had left with Casey.

Police later located both Samuel Casey and the girl at a restaurant.