Investigators think Pastor Steve is a bad man
:
A Royse City Texas minister has been arrested on child pornography charges after police raided both his home and church.
Immigration Customs Enforcement agents confirmed yesterday that 36-year-old Steve Richardson was taken into custody as investigators seized his computers and other unidentified material.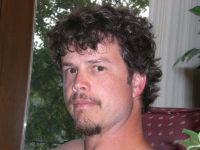 According to his above MySpace profile, Richardson has been a United Methodist pastor for the First United Methodist Church in Royse City for nearly two years. He also maintained another organization at his church The Sunday Night Football Bible Study and his profile on GodTube can be found here.
He also appeared to have an interest in other things I guess. The good pastor was known by some online as bigguylover1972.
He wrote this post in an online (age play) forum:
"i love 4-14 with 6-8 being my fav for ageplay. so sweet and innocent. i love playing daddy to a young girl or boy. i especially love playing with a mommy for the kids. a whole family orgy.i began jerking off when i was 6 and was active with girls when i was 12.email me or yahoo me if you want to play"
His profile states:
"i am a pastor of a mainline church just outside of dallas. i have been a pastor for the pastor 10 years. i am married with two sons."
He has since had a daughter...
Richardson uses the following picture on the aforementioned site: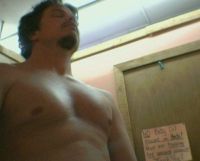 That's the only one I could show. Look familiar? **corrected**.
So without going into greater detail, I have a pretty good idea investigators are going to dig up a whole lot of images and videos of child pornography on his computer.

Richardson has been suspended pending the investigation.