Suspect allegedly took pictures of girl, 12
:
An Atwater California man has been arrested on various child pornography charges stemming from an investigation that involved a 12-year-old girl.
Police say the case against 52-year-old Robin Blake, a real estate business owner, originally unravelled sometime in 2005 when allegations surfaced that he took partially nude pictures of a 12-year-old girl. Alarmed, investigators conducted a search warrant at Blake's residence where they obtained his computer.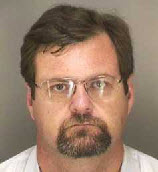 Detectives say that more than 100 pictures and movies of child pornography were discovered on his computer. Digging further they also uncovered the pictures of the little girl that Blake allegedly had taken.

Besides the above MySpace profile, Blake had previously maintained a personal website. Unfortunately that appears to have been essentially deleted.
But luckily he kept his Geocities page, which provides a wealth of information. To view that click here.