"Girl" turned out to be undercover detective
:
Police in the state of Ohio have arrested a Rocky River man for allegedly soliciting sex online from someone whom he believed to be a 15-year-old girl.
According to investigators, 24-year-old David Jaratz Jr. attempted to seek sex with the girl who was actually an undercover officer posing as the minor.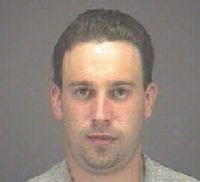 Jaratz is said to have traveled to the city of Avon for an arranged meeting with the girl. He was subsequently arrested and charged with several sex crimes.

He is currently in jail awaiting $30,000 bond.