Man thought girl was just 14
:
Michigan state police have arrested a 44-year-old man on accusations he solicited sex online from someone whom he believed to be a minor.
James Scott Rogers, of Linden was arrested on August 25th after attempting to meet up with the underage girl who was only just 14. Rogers also allegedly sent sexually explicit images to the her as well.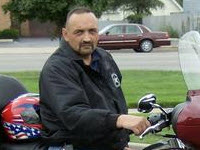 What Rogers didn't know, was that the person whom he was actually chatting with was really a volunteer from Perverted Justice.

According to his above MySpace profile, Rogers claims to be divorced with two children. He also list his occupation as a "repo agent".