DNA evidence leads to suspect
:
A Sauk Village Illinois teenager was charged yesterday with the brutal murder and rape of a 15-year-old girl.
Timothy Easley, 18, was arrested after investigators collected and analysed DNA evidence as well as phone records to prove their theory that he had murdered Brashai Griffin sometime earlier in April of this year.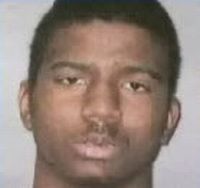 Police say Easley attacked Griffin while she was walking home, then strangled her to death and left her lifeless body face down in a creek.

Friends and family members of the victim have suggested that the two had been engaged in an on-again off-again relationship for sometime now.

Easley has been charged with first-degree murder and aggravated criminal sexual assault.