Staff members caught suspect
:
Oregon state police arrested a 25-year-old man on charges that he downloaded child pornography online using a computer at the
Lake Oswego Public Library
.
The suspect, Abarham Jekhan Mross, of Siletz, was arrested after library staff members spotted him viewing child porn on a computer around October 7th of this year. Later, when Mross returned on the 16th police were called in and they arrested him.
Perhaps, the worst of it all for Mr. Mross is that staff members have come down on him pretty darn hard. They say, he can no longer enter the premises as he has officially been permanently banned there!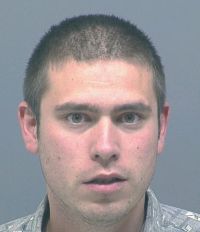 Anyway, on his MySpace profile Mross writes: "as a Christian I believe and adhere to certain moral principals" and also writes that "if your behavior is so abject immoral and debasing in a hedonisitc manner than I have no choice to pass judgement upon you"

Now if that's isn't true hypocrisy in it's finest form, I surly don't know what is.