Girl dies in hospital
:
In the state of New Jersey police have charged a 22-year-old man with the sexual assault of a 9-month-old girl. Sadly, the child later died after being rushed to a hospital in cardiac arrest.
The suspect has been identified as Everett Sheppard, of Newark, a live-in boyfriend of the child's mother.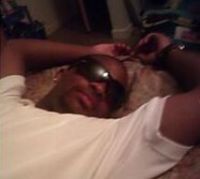 Sheppard has been charged with sexual assault, aggravated assault and endangering the welfare of a child. He has not officially been charged with murder, but depending on the results of an autopsy that could soon change for him.

Police have not charged the girl's mother, 19-year-old Sheila Troutman with any crime as of yet.
UPDATE: Sheppard now charged with murder