Robert Stickland raped two boys, say police
:
In the state of Washington police have arrested a Centralia man who also happened to run a group home for recovering drug addicts on charges that he raped two 15-year-old boys.
The month long investigation against 34-year-old Robert Darrell Strickland initially unraveled when a concerned parent contacted police about the possible abuse by the hands of Strickland.
Concerned, police searched his home and wouldn't you know they found a 17-year-old male hiding in his closet.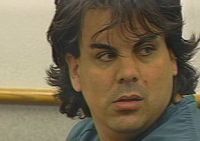 The case against Strickland, who manages the Lighthouse Community Home for recovering alcoholics and drug addicts, is believed to focus on the purported rapes of the two 15-year-old boys.

Of course the tip off should have been Robert Stickland's above MySpace profile, perhaps this would have spared the purported abuse of the two.

It's no wonder why recently some employers are searching their "future" employees on MySpace and other sites like it. Too bad the U.S military isn't (see below).