Fellow employee walked in on accusations
:
Police in the state of New York have arrested a Liverpool hospital worker on charges that he sexually assaulted a 45-year-old mentally disabled patient.
Investigators say 23-year-old Jamison Adist assaulted the woman while he was sitting with her and a fellow employee purportedly witnessed the whole incident.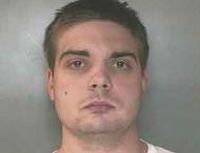 According to court documents, the woman was so mentally disabled that she could not have legally consented to the alleged sexual activity.

Adist has been charged with second-degree criminal sexual act and not to surprisingly police have confirmed that he did make some sort of admission to the charges.