A 32-year-old self proclaimed mother of four has been
arrested on charges that she molested two children
, ages 3 and 11. Police also say the Illinois woman took pictures of the sexual abuse as well.
Louise Helen Masulla, 32, of New Athens, has been charged with conspiracy to produce child pornography, conspiracy to transport minors with intent to engage in criminal sexual activity, aggravated sexual abuse and transportation of child pornography.
The case against Masulla originally began when Alton police uncovered information regarding a child porn ring. Authorities were told about child molestation and other activity that had allegedly occurred online sometime between July and August earlier this year.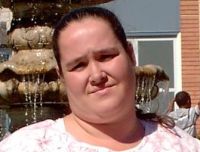 Two other defendants were also named as well, 32-year-old Tabitha D. Robinson, of Chicago, Illinois, and 27-year-old William M. Milligan, of Bloomington, Indiana. The report suggests all three were involved in a sex encounter at a hotel room with two young children.

However, while researching the story I stumbled across an older article here that states another suspect, 28-year-old Stephen G. Recker may have also been involved in the activities.

If anybody has any information as to charges against Mr. Recker being dropped or anything else related to this case, please let me know.
UPDATE: Masulla & Milligan get life.