Suspect also solicited minor online, say police
:
A 22-year-old Canadian has been arrested following an investigation into child pornography and solicitation of a young girl.
The four day investigation into David Snooks, of Stratford, began when the Cybercrime Unit learned that illegal images were being sent by the suspect to a minor.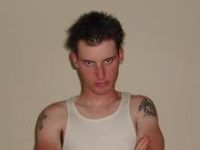 Snooks has been charged with 2 counts of Internet Luring, and one count of possession and one count of distributing child pornography.

Besides the above MySpace profile, Snooks also maintained another profile at WAYN here.