Images young as 3 recovered
:
A 24-year-old Wisconsin man has been arrested after police searched his home and found images of child pornography.
Dillon R. Neuzil, of Madison, had purportedly been downloading child pornography online for some time now, and investigators say the images they recovered included adults engaging in sex with pre-pubescent children and some of the children being abused were as young as three.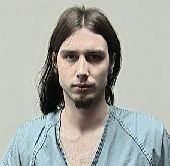 After being arrested, Nuzil told an officer "I knew this was coming".
He has since been released on a signature bond.