Suspect charged with assault of two girls, both 13
:
In the state of Iowa police have arrested an Ames man on charges that he sexually assaulted two 13-year-old girls that he had met on MySpace.
Police say they recovered some of the girl's clothing as well as explicit photos of them as the apartment of 22-year-old Matthew Courter.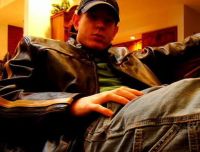 Carter turned himself in on Monday but was subsequently released without bail.

He has blocked users from viewing certain aspects of his MySpace profile, so his friends are listed here and his comments can be found here.