Michael Bodzsar gets off again:
Hey, remember when I told you about Michael Bodzsar?
No? His name doesn't sound familiar, huh?
Well that's ok, I had actually forgotten about him too. But then I remembered his mugshot photo and his below MySpace profile.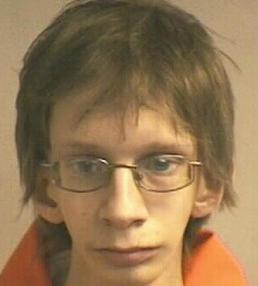 Well to refresh your memory he was the 20-year-old Tyrone Township Michigan man who was arrested after investigators recovered images of child pornography on his computer.

Unfortunately for the children being sexually abused Bodzsar got off. Twice, to be exact. Once at home and once in the court room.

Read: NO PRISON TIME...well maybe a little (9 days previously served)

Anyway, in court yesterday he was given a rather light sentence, 3 years of probation. In fact, if Bodzsar completes probation without a problem his entire record will be wiped clean.

That means in about 3 or 4 years some unexpected couple may hire him as a babysitter or a daycare could even hire him as a cook or something similar...and they'll never even know.