Police call suspect "damaged goods"
:
New York State police have arrested a 24-year-old Troy man on charges that he raped a 36-year-old woman in the city's bike path.
Stephen M. Pluff, was arrested yesterday and charged with rape, assault, committing a criminal sexual act, unlawful imprisonment and criminal mischief.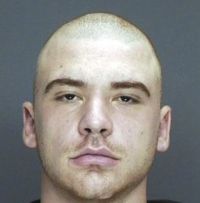 A spokesman for the Troy Police Department called Pluff one of the most violent and dangerous people that the they have ever come across and added that he is "damaged goods".

I can understand how police came to that conclusion as well. On his above MySpace profile, Pluff has brutal photos of people as well as a profile dedicated to Charles Manson as one of his friends.