Jury took less than 3 hours to convict Christopher Reid
:
A sleazy 26-year-old porn star has been convicted of rape after police had accused him of doing just that to a
Washington State University
sorority member back in September of 2007.
Pullman police originally had taken in WSU student
Kyle Schott
, 23, on September 14th, 2007 as a suspect in the attack.
While being questioned, Schott confirmed to them that a second accomplice in the attack was porn star Christopher Jack Reid, 26, who often went by the name "
Jack Venice
" in his videos.
A spokesman for the department stated at the time that Reid had come to Pullman and subsequently met Schott at a local bar there.
Later as the night progressed, prosecutors say the two got drunk and broke into several sororities in search of women (sluts) to co-star in Reid's (trailer park) porn films.
Apparently they never found one, so instead I guess they decided to lower the bar even further. During their drunken stupor, they apparently hatched the sick plan to rape a sleeping woman.
Unfortunately for both morons, the
Kappa Alpha Theta
member awoke to find the two in her room assaulting her.
They fled the scene and she immediately contacted police.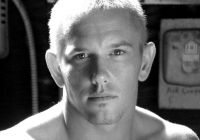 Kyle Schott, who had already plead guilty earlier this year, testified against Reid during his trial and the victim identified Reed in the court room as one of the attackers. As a matter of fact, it only took the jury three hours to convict him of rape.

He could face up to life in prison when he is scheduled to be sentenced in December.

Anyway, I've been reporting on this case for awhile over at the forum here. I had actually forgotten about it until just now.

It's interesting because Reid's first "film" was entitled, "Sexual Predators 2", of course I'm sure it's not quite as great as the original classic, but I guess this does makes him one hell of a method actor, huh?
At least he has that going for him anyway...
UPDATE: Reid sentenced to life in prison