Cop says, "It wasn't like he grabbed her in the alley"
:
A former college football player for
Mississippi Valley State University
has been arrested on accusations that he raped a fellow student.
Police say Antrov Stewart, 30, had been arrested (but later released) after the mother of the victim purportedly convicted her daughter to press charges that he raped her.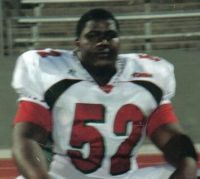 If it's one thing I'm always skeptical on posting here it's college football players.
Reason? They always seem to be found not guilty by a jury of their peers, if they even get that far.

I guess with that said, don't be surprised if this one gets pulled rather quickly, and no I'm not defending him.