Victim had IQ of 50, say police
:
A 27-year-old Teacher who had been employed as a special education instructor at
Devereux Foundation
in Red Hook New York has plead guilty to raping a 15-year-old mentally disabled student.
Police had said all along that Mandi Weeks admitted to them back in July that she had in fact engaged in sexual activity with the boy.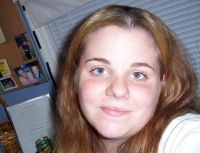 If the story sounds somewhat familiar it's because I previously told you about Weeks here and here.

The good teacher faces up to six months in prison when she is sentenced in January.