Police recover stolen items as well
:
A 25-year-old Virgina man has been arrested on accusations that he possessed and distributed child pornography online.
Terrence D. Majette, of Stadford, allegedly shared the illegal images with others using an online file sharing system, and police were able to trace his IP address to his residence.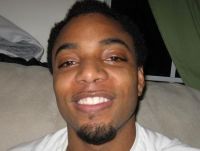 Upon serving a search warrant, investigators recovered several stolen MP3 players and GPS devices as well as marijuana.

Majette is currently being held in jail without bond.