Incidents purportedly began occurring in 1995
:
A 33-year-old Pennsylvania woman appeared in court on Thursday on charges that she sexually assaulted a boy for an 11-year-period.
According to court records, Tracy Vasholz, of Wanamie, waived (or gave up) her right to a preliminary hearing.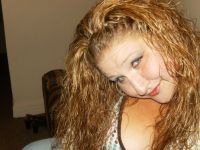 The alleged assaults are believed to have occurred at various locations near her residence between January 1995 to August 2006.

Unfortunately, Tracy Vasholz has set her MySpace profile recently to private, so the above cache is courtesy of Google.
However, she also maintains an AIM profile which you can find by clicking here.
UPDATE: Vasholz sentenced to 4-8 years. Thanks to To Catch A Female Predator for the update.