Children of victim were told to dial 911 as they watched
:
A 21-year-old DeMotte, Indiana man has been arrested on charges that he tried to rape a woman while her children were inside the home.
Police received a phone call around 3 a.m. on November. 20th, by a child who had told them that someone had broken into their residence and tried to rape their mother.
When investigators arrived at the scene, the victim told them that a man climbed onto her bed while she was sleeping. When she awoke, the woman told the suspect to leave. He however, did not and proceeded to push her face down on the bed while attempting to rape her.
The woman ultimately wound up with abrasion marks on her jaw, neck and numerous other areas.
Detectives later gathered enough evidence at the scene to arrest their suspect 5 days later. He was identified as 21-year-old Jason Todd Fernandez.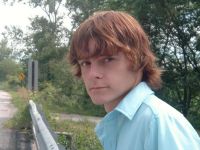 Fernandez later gave an interview to police and admitted that he remembered being in a dark room that night and recalled a physical and verbal altercation with someone. He also recalled the children dialing 911.

In the end, Fernandez admitted it all, saying he knew he was going to get caught but was hoping he could at least postpone it until the end of the holiday season.