Man talked dirty to 13-year-old, say police
:
A 28-year-old Arkansas man has been arrested after allegedly soliciting sex online from someone whom he believed to be a 13-year-old girl.
Police say Adam Lee May, of Judsonia, entered a Yahoo chatroom using the screenname "
madmax709
" and began chatting online with the minor. Subsequently, during the conversations May purportedly began asking the her sexually charged questions and at one point masturbated on a webcam for the 13-year-old.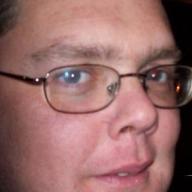 What May didn't know at the time was that young girl he had been chatting with was nothing of the sort. In fact, the "real" girl behind the screen was actually an undercover detective posing as a minor.

Of course you all ready knew that didn't you. Apparently, I guess May never figured that out. He was later arrested and charged with two counts of child pornography.

Besides the above MySpace account, May also maintained several bare bone profiles found here here and here.