Mother pimped out son
:
A now 25-year-old Pennsylvania woman was sentenced yesterday to serve at least two years in prison for having sex with a 12-year-old boy.
Ashley L. Banks, of York, had earlier plead guilty in August to engaging in sexual activity with the boy over a stretch of four months beginning in 2005.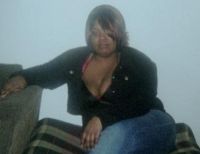 According to court records, Banks had sex with the boy on a nightly basis and the mother of the child, who has since been found guilty, had originally encouraged the sexual encounter between the two.

I had previously told you about Ashley Banks here.