A 29-year-old Canadian filmmaker has been charged with the brutal murder of 38-year-old man whom he had allegedly lured into his garage through a dating website.
Yup, that's right, police allege 29-year-old Mark Edward Twitchell, of Edmonton Alberta, lured John Brian Altinger in promise of meeting a woman on the website. Investigators believe the murder of Altinger bares a striking resemblance to a movie that he had been planning on making, as well as the Showtime television series,
Dexter
.
Police are also
looking for another man
who had been lured by Twitchell through that same website and then into his garage. 
However, fortunately the results differed in this case...
A detective said the unidentified man luckily was able to get away and a couple who had been walking down the street at the same time allegedly spotted the victim being chased by Twitchell, who had purportedly donned a hockey mask while running after him.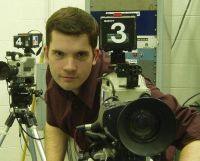 According to various reports, the film that Twitchell had been shooting in his garage, entitled "House of Cards", involved luring a man through the internet, duct-taping him to a chair and then ultimately killing him by chopping him up into small pieces.

The case against Twitchell originally unravelled when they received an e-mail from a friend of John Brian Altinger. Police say it was that e-mail which lead them to his garage, and while they wouldn't exactly say what was found there, they are confident of the evidence that was gathered at the scene to charge him with first-degree murder.

In 2005, Twitchell created "Xpress Entertainment" and while the official website appears to be down right now, a cache however suggest that a $60,000 Star Wars prequel, titled "Star Wars: Secrets of the Rebellion" was slated to be released sometime soon, according to IMDB.com.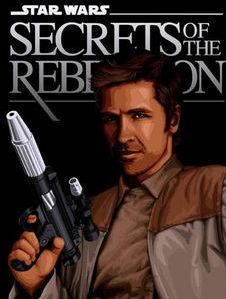 See below video, via Youtube for more information on what I'm sure can be expected as a "thrilling good time":


Twitchell's own Youtube profile can be found via this link.

The 29-year-old aspiring film director often used the screenames, XpressDirector and Xpress-Director online, and can be found writing the following on a freelancing website: 

"I write well researched and powerfully effective business proposals, smash hit film scripts and engrossing articles. You will not be dissappointed with my material."

Yea, I'm pretty sure both police, the victim, victim's family as well Twitchell's own mother are all pretty disappointed with his material as of right now.

Anyway, I also went ahead and indexed his Facebook profile so it's viewable to the public. To view that click here.
On it, Twitchell makes some rather disturbing statements:
August 15th: Mark has way too much in common with Dexter Morgan.
August 23rd: Mark is planning and plotting.
August 29th: Mark needs a headless mannequin to complete the effect. Anyone know where I can borrow/rent one?
September 3rd: Mark feeds on the souls of his defeated foes.
September 5th: Mark still needs a 7 -8 yr old boy for "House of Cards". Anyone, anyone? Bueller?
As always, Steve Huff of TrueCrimeReport has a much better analysis on these types of cases than do I. So check that out.