Suspect charged with rape
:
Police in New York have arrested a Watertown man on accusations that he engaged in sexual intercourse with a 15-year-old girl at a local cemetery there.
The suspect, 21-year-old Joshua M. Maitland, was arrested at his home after police served a search warrant on his premises.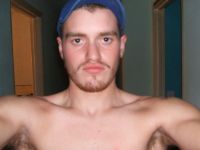 Police say the incident took place at North Watertown Cemetery sometime after midnight in July.