Suspect found with more than 900 images
:
Virgina State Police have jailed a 21-year-old man on charges that he possessed child pornography.
The suspect, 21-year-old James Michael Reynolds, of Richmond, was arrested after investigators recovered almost 900 images of children on his computer. He was indicted by a grand jury on Monday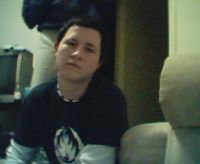 In a statement police said that some of the minors seen in the photos were previously identified as victims by the FBI.
On his above MySpace profile, Reynolds states that he is currently single and is also the general manager of Shawns Cleaning Crew.