Suspect met victims online, say police
:
A 39-year-old Minnesota man has been arrested on charges that he raped several women on various online websites, one including MySpace.
Investigators say, Mark Fleischman, of Minnetonka, was originally jailed in October after a 33-year-old woman notified them that she had been raped by Fleischman, whom she had met on plentyoffish.com
Shortly thereafter, another woman came forward and told police that she too was raped by Fleischman. The alleged victim told detectives that she had met him over on MySpace.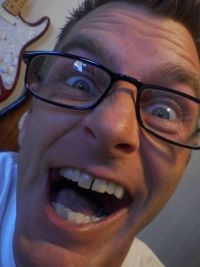 Now, a 26-year-old woman has come forward and is accusing Fleischman of the very same thing. The Cambridge woman told police that after he came over to her house he spiked her drink with a date-rape drug. After she passed out, Fleischman sexually assaulted her and then left the premises.

The Minneapolis Police Sex Crimes Unit is asking anyone with information on Fleischman to contact them at 612-673-3081.

Besides the above MySpace profile, I've included Fleischam's plentyoffish profile which can be found by clicking this as well as another dating site found here.