Adult man thought he was chatting with teen girl:
A 37-year-old Colorado man has been arrested on charges that solicited sex from someone he believed to be a 15-year-old girl from Florida.
According to his MySpace page, Neil Larson, of Littleton, was feeling a bit "naughty" on the 19th of November.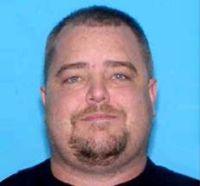 My guess is that it's probably because the alleged conversations between Larson and the girl (who was actually an undercover detective) occurred in an AOL chatroom on the 19th. Apparently he got down and dirty with the minor "girl" and that made him feel pretty darn good about himself.

So good in fact that he chose to share his naughtiness with the rest of the world, but neglected to even tell his closest"friends" why he was such a badass. Perhaps, they would shun him and call him a freak. Who knows?

Unfortunately for Larson the very next day rather sucked for him, as he was arrested in a mind blowing 24 hour period.