Friend borrowed computer, contacts police
:
A 29-year-old Rome, New York man has been arrested on accusations that he downloaded child pornography onto four different computers.
Investigators say Paul L. Sylvester, also known as Paul Mosley Duffy, was charged after they received a police tip from a friend who had borrowed his computer and accidentally discovered images of young children engaged in various sexual activities.
Upset, the friend contacted police who then served a search warrant on Sylvester's premises and collected enough evidence to charge him with the crime.
According to the
Rome Sentinel,
Sylvester was arrested at his place of employment, the Daily Sentinel. However, a simple
google search
reveals that both the "Daily Sentinel" and the "Rome Daily Sentinel" are the exact same proprietor.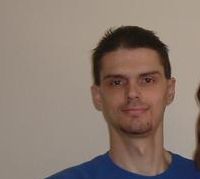 I guess for some reason or another the writer of the article forgot to mention this fact.

Oh well, maybe with struggling economy the small town paper isn't in the mood right now for an egg on your face kinda moment.
Because of this we'll never 100% conclusively know who these mysterious folks behind the real "Daily Sentinel" are or even if they exist at all!

It's really all too bad anyway, considering the man in question states on his own above MySpace that he was in fact and I quote, the "Daily Sentnel District Manager".

This shocking new revelation does present troubling information for not only the Sentinel but also their accused kid porn collecting manager.

In the end at least the paper can take refuge in the fact that he spelt their name correctly on his profile.