A 27-year-old teacher living in Texas has been arrested on charges of soliciting a 15-year-old boy to engage in inappropriate sexual acts.
Police say Waxahachie resident Shawn Quinney was arrested after police learned of the incident between the now former
Eagle Advantage Academy
drama teacher and a 15-year-old in which he is accused of encouraging him to masturbate while talking to him over the phone.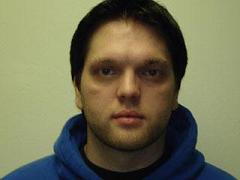 Quinney purportedly met the victim through MySpace and according to arrest warrants, admitted to creating two fake MySpace accounts using the alias David Owens, in which he had set up to contact minors, including one who attended his school.

On his above MySpace profile, Quinney states that he was previously employed as CPS Social Worker and majored in both Counseling as well as Youth Ministries.