Suspect allegedly abused girl with belt as well
:
Police in Pennsylvania have charged a State College man with raping a small 11-year-old girl 152 times.
The suspect, 41-year-old Joe Aleman has been accused of not only reportedly raping the child since she was 10 but also physically assaulting her by continuously hitting her with a leather belt. Investigators were told that the incidents occurred at least three times a week on average.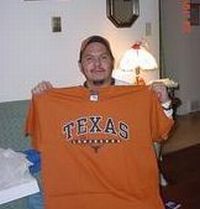 Police have also confirmed that Aleman is being investigated for similar charges involving two other girls.

On his above MySpace profile, Aleman states that he is a CNA, currently divorced and has children.