Bond set at $25,000
:
A 21-year-old New York man has been jailed on charges that he raped a unconscious 19-year-old woman at a party.
Police became aware of the suspect, Joseph A. Wolfersheim, Jr., of Glenville, after the alleged victim contacted them and said that she was raped by Wolfersheim in his home while attending a party that he had been having.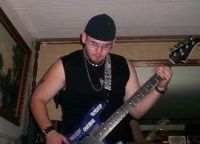 Wolfersheim has been charged with felony first-degree rape, misdemeanor unlawfully dealing with a child and misdemeanor criminal possession of marijuana.

On his above MySpace profile, Wolfersheim states he recently became a father which he shares with his fiance. He states he is Bi (healthy relationship there), recently kicked off drugs (good) and all he does right now is pretty much drink.