Suspect admits some contact occurred
:
A 41-year-old Kentucky man has been arrested on charges that he sodomized, raped and sexually assaulted the child of his live-in girlfriend.
Police say they interviewed Tommy Derring, of Wilmore, and according to a citation, admitted having engaged in inappropriate sexual contact with the 7-year-old girl on at least one occasion.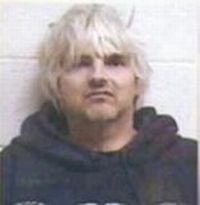 However, both his daughter and ex-wife gave a televised interview stating that charges against Mr. Derring are flat out false because he was born with severe birth defects that didn't allow both his arms and legs to fully form.

However, because of both the severity of the situation and the fact that Deering allegedly already confessed to some kind of sexual contact he has been jailed and is currently awaiting $10,000 cash bail.