Incidents allegedly occurred in bathroom
:
A New Albany Indiana man could face up to 50 years in prison if convicted on charges that he molested a little girl.
According to court records, Daniel R. Sieg, 34, was arrested after a 10-year-old girl told police that Sieg touched her around four to five times during the fall of 2007.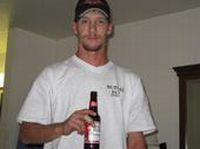 On one occasion, Sieg allegedly showed the girl pornography and then took her into a bathroom where he is accused of engaging in sexual intercourse with her.