More charges could come
:
A six week undercover online investigation into child pornography has led to the arrest of a 21-year-old senior airman from Oklahoma.
Police say Garren S. Mallette, of Enid, was arrested after investigators traced suspicious activity to an IP address to his computer which resided in a door room at the
Vance Air Force Base
.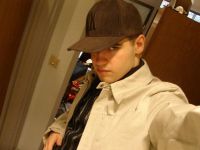 When officers searched his room they purportedly uncovered several hundred images and also recovered a "scrapbook" which contained numerous images of the same type as well.