Suspect admits shooting her in neck, say police
:
A 26-year-old Kentucky man has been arrested after shooting his wife to death on Thanksgiving day.
Police say Joshua Mock, of Langley, dialed 911 sometime on November 27th and told a dispatcher that he had shot his wife, 28-year-old Linda Mock, in the neck during an altercation.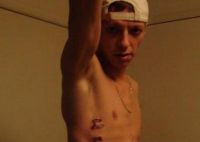 When officers arrived at the scene, Joshua allegedly told them that he had killed Linda with a revolver in self-defense.

However investigators did not buy the story and have since subsequently charged him with her murder.