Tip blows case wide open
:
After an 18-month long investigation California state police have charged two brothers with possessing child pornography.
Investigators say Lonny Alvin Lehman, 50, and Sean Evan Lehman, 45, both of Arroyo Grande, were arrested on Wednesday after the
NCMEC
received a tip that suspicious images were linked to an e-mail account associated with the both of them.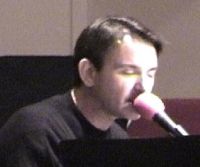 Using a search warrant police confiscated the brother's computers and identified child pornography on their hard drive.

Unfortunately, a MySpace profile for Lonny Lehman does not exist but Sean's is available by clicking his above picture.