A really weird Florida man has been arrested after investigators recovered what they called a massive collection of child pornography at his residence.
Police say 22-year-old Michael Frederick Weber, of Brandon, was charged with multiple counts of possession of child pornography and promotion of a sexual performance by a child after they found numerous pictures on his computer that appeared to be of young children, some including infants.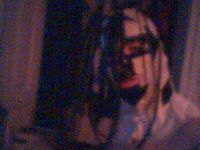 On Weber's above MySpace profile, he clearly appears to be whacked out of his mind.  On some of the pictures he is seen posing with guns while others feature racists overtones.
An arrest inquiry report of Mr. Weber can be found
here
.