Girl was only 12
:
A Des Moines, Iowa man has been arrested after allegedly engaging in sexual activity with a 12-year-old girl whom he had met on MySpace.
Police say they received a tip from the girl's mother who had told them that 23-year-old Ryan Scorpiniti had sex with her 12-year-old daughter.
Apparently the girl was at school and mentioned some incidents involving MySpace. Word eventually got around to the school counselor who then contacted the mother.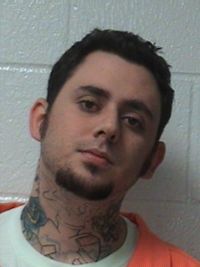 Long story short, detectives gathered enough evidence from MySpace as well as cell phone records to arrest Scorpiniti and charge him with three counts of sexual assault in the third degree and one count of enticing a minor under 16.

Besides the above MySpace profile, Scorpiniti maintained three other accounts found here, here and here.