Suspect stumbled upon cell # using MySpace
:
Michigan state police arrested a 31-year-old Garden City man on accusations he attempted to have sex with a 14-year-old girl whom he had met at a church five years prior.
The suspect, Michael Anthony Morawsky, allegeldy stumbled upon the girl's MySpace account one day and noticed that she had put her cell phone number on it.
Morwasky then began to text the 14-year-old and soon the messages turned sexually explicit.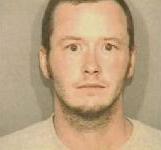 Eventually the parents discovered that Morawsky tried to persuade their daughter to come over to his apartment for sex.

They quickly notified police who then took over the case and arrested Morawsky.