An 18-year-old Colorado man has been arrested in the brutal murder of his 13-year-old girlfriend.
Police say, Alexander "Alex" Paul Pacheco, of Denver, murdered his girlfriend, Kelsey Shannon, who's lifeless body was found in a ditch Wednesday less than a mile from her residence.
Kelsey Shannon originally left home after arguing with her mother in October about her choice of friends. Authorities initially labeled her disappearance as a runway, until her body was found on Wendesday.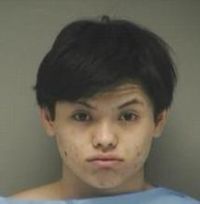 MySpace profile of Alex Pacheco
Pacheco, who calls himself "tha widowmaker" on his above MySpace, is said to have been a Juggalo, basically belonging to a legion of fans devoted to the music group, "Insane Clown Posse." On it, he brags openly about illegal drug use and other illicit activities.

Police are releasing few details on the case thus far.
UPDATE: Pacheco pleads guilty.