Police recover numerous images
:
A New York man has been arrested for child pornography after purportedly posting a Craigslist ad looking for "young teen naturists" and "young boys between the ages of 14 and 17" so he could take pictures of them.
Robert Casanzio, 19, of Irondequoit, who had also been an Assistant Scout Master of a Boy Scout troop, was apprehended by officers after the two month long investigation.
Police say an officer answered the Craigslist ad and as a result Casanzio traveled to meet someone whom he believed to be 15-year-old female so he could take pictures of her. When he arrived at the undisclosed location he was taken into custody by investigators.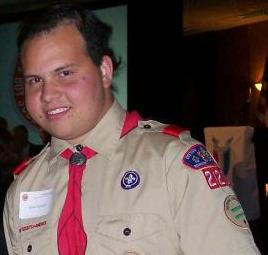 A subsequent search of Casanzio's computer revealed numerous child pornographic images.

Police ask if you have any more information on this case to please contact them at 336-6061.
Besides the above, Casanzio also maintained two other profiles found here and here.