Police in the state of North Carolina have arrested a 47-year-old Maiden man on four felony counts of sexual assault involving a child.
According to a detective, Jay Warren Smith was charged with raping the young juvenile, believed to be aged 13, between October and November of 2007.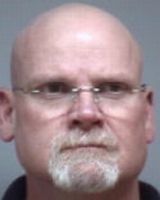 Besides that there's not really a lot of information being released on the case.

On his above MySpace profile, Mr. Smith states that he is both married and a survivor of cancer.