Back in 2007, I told you about the case of Leonard John Mott Jr. 
here
and magically again
here
in 2008.
To refresh your memory, he was the now 27-year-old Easton, Pennsylvania man who had been arrested in July of 07 on charges of molesting a 2-year-old girl.
After Mott's name surfaced in the local media there another individual came forward. The new victim was a then 7-year-old boy who had told the court he was molested by Mr. Mott approximately 13 years ago.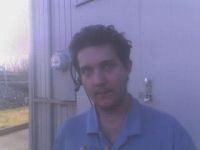 In the end most of Mott's original charges were dropped in exchange for a guilty plea on one count of indecent assault as well as pleading no contest to another.
Because of this, 
Judge Anthony Beltrami
handed down a rather light 7 year sentence, something the alleged arbiter of justice is often prone to do.