And then molested them
:
More sick drama out of Louisiana I guess. Police in Sterlington have arrested a church youth mentor after he allegely confessed to drugging various young male members and molesting them.
Jeremy Michael Little, 26, who mentored at the Assembly of God church in Sterlington, told investigators that he would have church sleep overs where he would provide vodka mixed drinks with Kool-Aid and fondle them as they slept and/or were intoxicated.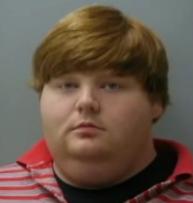 Investigators say Little told them that he would have "sexual dreams" before touching each of them.

Police have identified 3 victims thus far, but encourage all parents who attended the church to talk to their children.