No you little teeny bopper girls it's not the former American Idol contestant but instead a 21-year-old Blanco, New Mexico man.
Police say David A. Archuleta was arrested yesterday after contacting a 13-year-old girl over the Internet and soliciting her to "perform sex acts."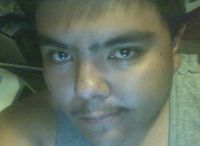 According to reports, Archuleta sent the child (actually she really an undercover police officer) pornographic videos and links to various pornographic websites.
Archuleta even told the officer that he had previously engaged in sex with another girl who had been only 13 years of age at the time.