A 29-year-old New Hampshire woman has been indicted by a grand jury on six counts of possession of child pornography.
Elizabeth Denbow, of Rochester, is accused of possessing a series of videos involving a female child performing various sex acts either with herself or an adult.
Denbow's arrest was said to be a result of a lengthy investigation.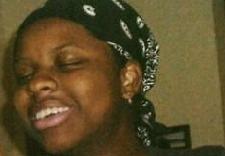 Denbow, who is married with children, writes the following on her above MySpace profile:
"I'm a stay at home mom, raising one angst ridden, moody adolescent version of mussolini trapped in the body of a five year old boy and a violently independent nazi longing for the oportunity to escape and take over the world masquerading as my newborn daughter."
She also maintains a personal website found
here
as well as her YouTube page
here
 and a collection of her writing's all located
here
.
It's unclear as of right now if it is the same girl in each video or a different one.